The history of Devonshire House and Mintaro.
...Mintaro is a quaint old village of infinite charm. When the township was originally planned, lots were offered for sale in the Adelaide newspapers on 6 and 7 November. 1849.

...Two hotels were built and various storekeepers and tradespeople opened for business.

...The Devonshire Hotel was built in 1856 ...The hotel did not rely only on bar trade, but provided accommodation for weary travellers ...A large concert hall was provided where meetings of pastoralists, 'cockies', and mining men were held and great use was made of it during the agricultural shows...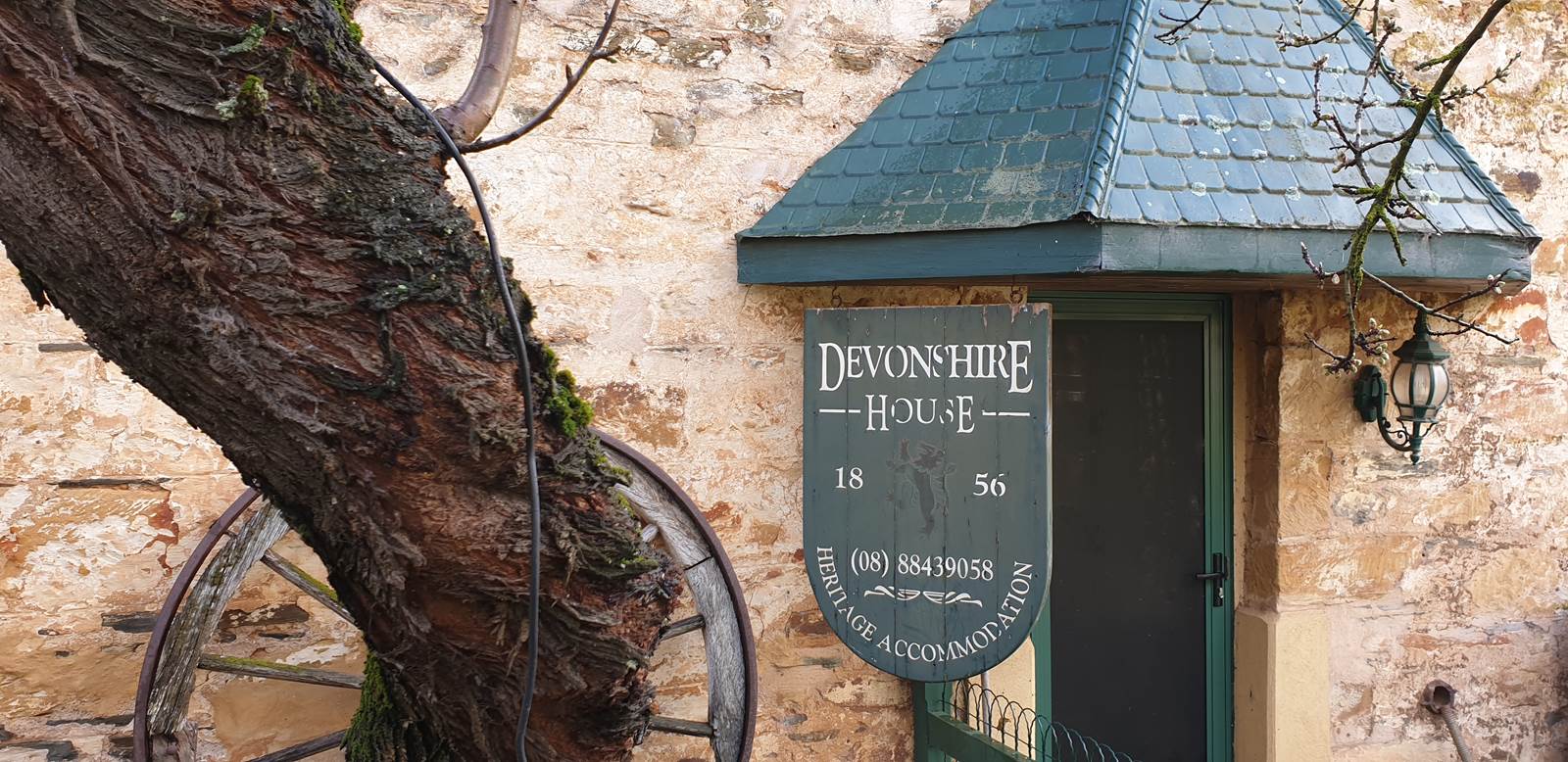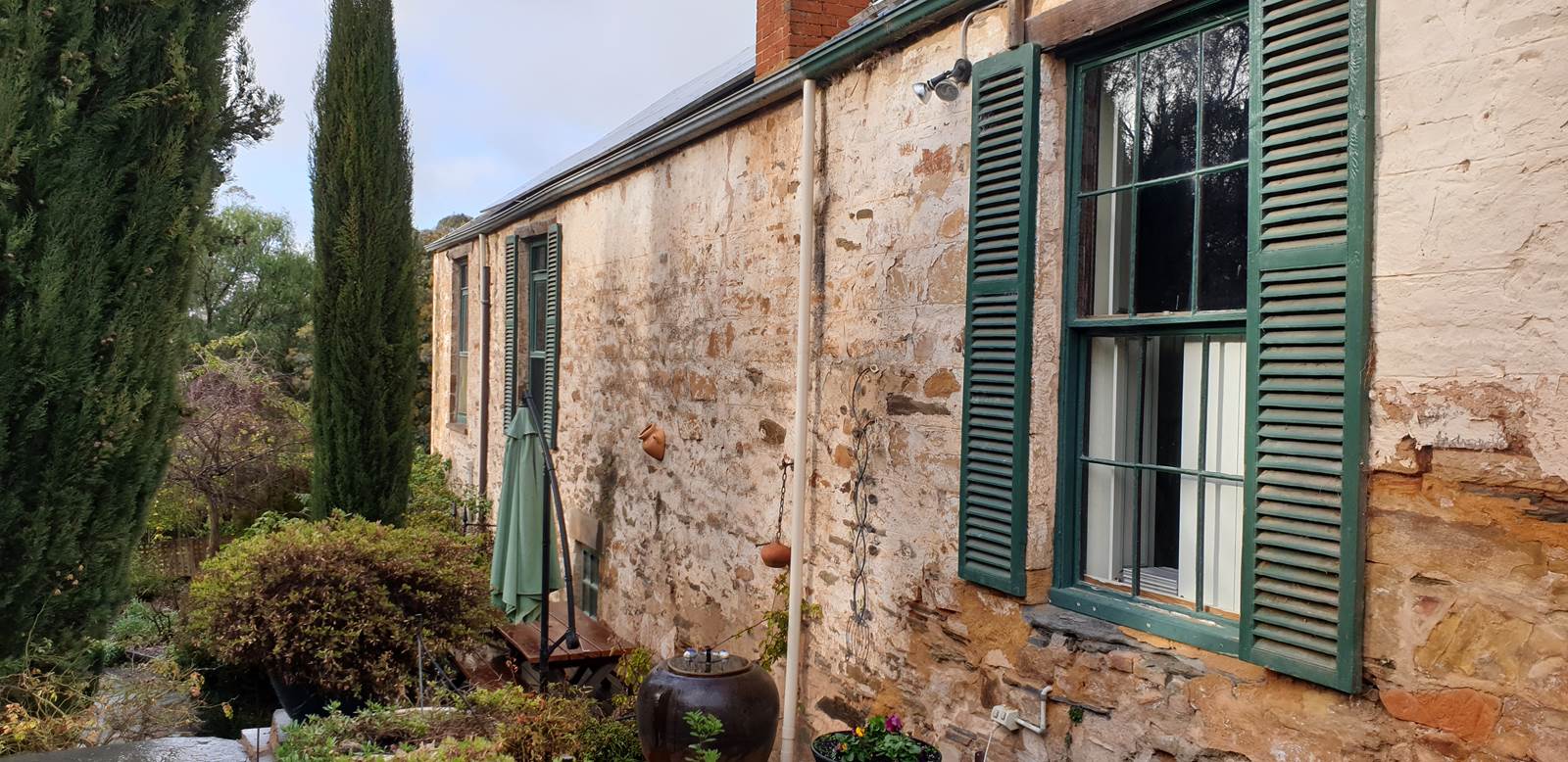 It was convenient during a dry discussion to send for refreshments. The publicans dispensed good cheer, fires roared in the massive fireplaces, kerosene lamps swung from rafters, and rows of candles illuminated the shelves...

The Devonshire gave up it's licence in 1898 and became a temperance hotel, then a boarding house and finally a capacious private dwelling with B & B accommodation...